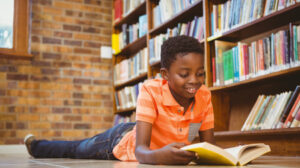 These days, vending machines are capable of doing more than just keeping workplaces stocked with convenient, nutritious food options. From cars to clothing, you can find vending machines that dispense a wide variety of other products as well.
In Buffalo, New York, for example, one public elementary school is even using a vending machine to promote literacy among its young students.
At the Arthur O. Eve School of Distinction #61, students are receiving golden tokens that given them access to free books from a new vending machine that offers age-appropriate literature for children in Pre-K through 4th grade. Rather than giving out books as rewards for good behavior or attendance, every student at the school will have an opportunity to choose a book from the vending machine based on a monthly rotation. The students are then encouraged to take these books home and use them to start their very own libraries.
The book vending machine was funded by the Community Action Organization of Western New York, which purchased the machine for $2,000 and provided an additional $1,000 to fill it with books. Another local nonprofit organization called The Teacher's Desk has offered to keep the machine stocked with books in the future.
"One of the biggest issues we have in this district is literacy," said Buffalo School Board member Sharon Belton-Cottman in a recent interview. "If our children can read, they can survive."
Thanks to the efforts of the dedicated educators in Buffalo, this vending machine will be providing treasured reading material to the students at PS 61 for years to come.