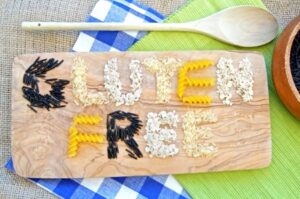 People with Celiac's disease or who have intolerance for gluten, eating out can be a nightmare on their digestive system. Up until a few years ago when the light was shone bright on the problems with gluten, the alternatives for food was extremely slim.
Living a healthy lifestyle has its ups and downs, especially for vegans. Vegans are those who do not eat or use products derived from animals or by-products such as eggs. On the up side, you are putting plenty of health-rich foods into your body, but on the down side, a vegan diet is very difficult to maintain and is expensive.
Both vegans and gluten-free eaters typically have a harder time eating out and snacking, especially with convenience foods like the ones you'd find in a vending machine.
Vending machines have a bad reputation for only stocking unhealthy, full of fat, sugar, and carb snacks. These foods will quickly force your energy level and mood to take a downward spiral, leaving you feeling tired and aggravated for the rest of the day.
Try being someone who, because of health and lifestyle choices, find that their only snack options are bad ones. Not having a handy means for obtaining a pick-me-up snack during the day is unfair.
A solution to this problem is to have a vending machine stocked with choices that suit all health needs of employees and guests. There are both gluten and vegan snacks and foods now on the market and these will certainly be appreciated if found in your office vending machine.
If you need a quality vending machine service, Orsino Vending is here to help. You can contact us at any time to discuss having a vending machine installed.