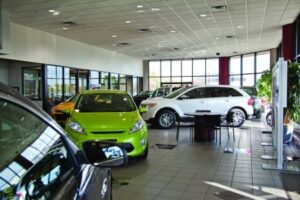 Spending time in a car dealership is not always a quick visit. Typically, whether you are buying a vehicle and getting your car serviced, the time elapsed can be anywhere from forty five minutes to a couple of hours. While this time away from your busy life might seem like a much needed break, what happens if you get hungry?
Planning ahead and packing a snack are often last minute or non-existent thoughts, especially when you believe your dealership experience to be quick. You obviously can't stop the salesman and say "Excuse me, but I think I'm going down the road to get a bite to eat, do you mind?". More than likely, you'll be looking to re-schedule.
Vending Machines Can Bring Customer Satisfaction
The need for snacks and a healthy bite are essential in a dealership. It can be quite difficult to concentrate, negotiate, and wait on an empty stomach. A vending machine will help to pass the time and provide a much needed hunger relief to your customers.
A vending machine that is filled with a wide variety of foods, from treats to sandwiches, salads, and drinks, will be unexpected, but completely grateful from customers and even the staff. When looking for a vending machine for your dealership, choosing a newer, more efficient, and quicker model is best.
Orsino Vending is a reliable company that provides quality vending machines as well as superior customer service. A vending machine in your dealership is a wise investment to suit the needs of customers and staff. Contact us to learn more about our services.