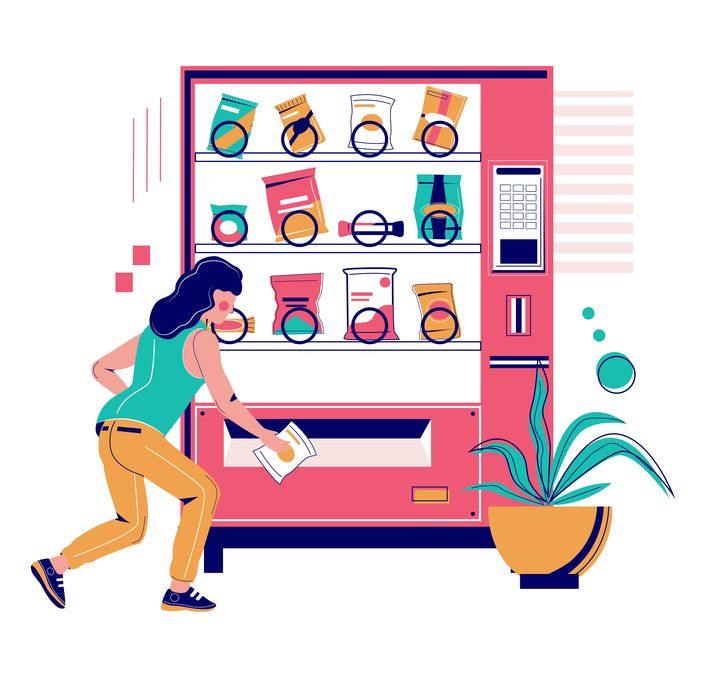 Picture this – your residents coming home from a long day, hungry for a snack or thirsty for a refreshing drink. Wouldn't it be a game-changer to offer them a quick solution right in the comfort of their own building? This is the power of having vending machines in your apartment or condo complex. Besides offering a convenient solution, several other perks make vending machines in your building a mutually beneficial experience. Below we'll go over those, and let you know how you can get started!
A Convenient Perk for Residents
By installing a vending machine, you're providing an amenity that adds tangible value to your property. It's a convenience that tenants will appreciate day and night, during a sudden hunger pang or an unexpected guest visit. And with vending machines being accessible 24/7, they're the perfect solution for those midnight cravings or last-minute snack needs.
And before you think that vending machines are just junk food, let's set the record straight. Gone are the days when vending machines were only stocked with sodas and candy bars. Today's machines offer a wide variety of drinks and snacks to satisfy all tastes. From refreshing iced teas, sports drinks, and fruit juices to nutritious snacks like nuts, granola, and even sandwiches, your residents can enjoy a diverse selection any time of the day or night.
Strategic Placement
When it comes to enhancing convenience for your residents, the location of your vending machines matters. Think about places where people often find themselves wishing for a snack or a drink, such as in the laundry room. Another popular place is where residents and their guests may congregate, such as outside pavilions or indoor common areas. If your complex has a pool or gym, those are great choices, too! Placing vending machines in these high-traffic areas makes it easy for residents (and their guests) to grab a quick snack or a refreshing drink. It also helps foster a sense of community as these areas become mini-social hubs.
Enhancing Your Property's Appeal
Aside from being a valuable convenience for your residents, vending machines can also enhance the appeal of your property. They signify that you care about the resident's needs and are ready to go the extra mile to ensure their comfort. Plus, with machines that accept both credit cards and dollar bills (like ours!), you're offering a hassle-free and easy solution for everyone.
Taking the Next Step
Whether you manage an apartment complex, an office building, or even a recreation center, investing in vending machines can elevate your property and provide a much-appreciated perk for your residents. And the best part? At Orsino Vending, our machines come at no cost to you and are serviced regularly. We also offer free consultations.
Don't hesitate – visit our contact page or call us at (201) 871-9286 today to get started on your vending journey!