Are you thinking of purchasing a vending machine, but you aren't sure if it'll be profitable? Although there isn't a direct way of knowing the success of your vending machine beforehand, there are ways to predict the best places to put your vending machine. Ideally, you should focus on areas that have a lot of traffic and little food or drink options. Here are some of the best spots for a vending machine!
Retail Stores
Often, retail stores hire many part-time employees. When you're a part-time employee, you are usually given scheduled break times, instead of a full lunch. If you are on a time crunch, you may want to choose something from a vending machine for a quick fix. Vending machines are a convenient option for an employee to grab a filling snack and a drink before they head back to work!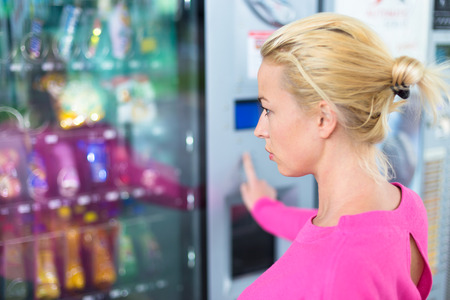 Auto Repair Shops
When you drop your car off for a repair or inspection, you never know how long you're going to be waiting for. Most people prepare for a simple fix, however, sometimes it's not as easy as it seems. Customers are often waiting, unsure how long they'll be there for. Having the option to grab a cold drink, sit back, and relax, makes your wait more enjoyable.
Schools
Children spend a lot of their time at school. A snack from the vending machine is a perfect option for students to eat between classes or fuel-up before their after-school activities. It's important to give students healthy snack options to keep them full and focused all day.
Offices
Offices are filled with a lot of people, making them an excellent location for a snack or drink vending machine. Sometimes you need a little pick-me-up during a busy workday, and a snack can be a quick fix! Also, if you have a shorter lunch break, having a vending machine makes it easy for you to purchase a nice cold beverage and something filling to eat in a short amount of time.
Once you decide where you want to place your vending machine, contact Orsino Vending to help with the rest! We have plenty of vending machine options to choose from. Give us a call at 201-871-9286!