It doesn't matter who you are or what you're doing – everyone gets thirsty. That's why it is important to have the right drinks in your vending machines to properly hydrate your patrons, and Orsino Vending can help make that happen.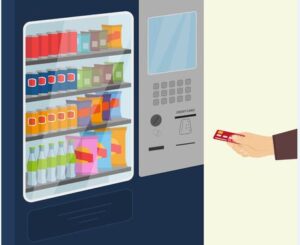 We offer a wide variety of beverages to keep your patrons' thirst at bay regardless of what they may be doing. If you run a gym, for example, it is only natural that after a long workout your members are going to be exhausted. Along with that, they will need to replenish their fluids to rehydrate what they just sweated out during their workout. By having your vending machine stocked with sports drinks in numerous flavors, your members will be able to cool down and replenish their body with beverages from your machine.
Also, not everyone wants a protein shake after a hard workout. Some people also don't like the consistency of them. By having sports drinks, lemonade, soda and energy drinks stocked in the machine at your location, you can offer your customers an array of options. This can go a long way in keeping them happy and hydrated, while also keeping them a member of your gym.
Even though it might not seem strenuous, shopping can wear people out. Between walking from store to store to trying numerous different clothes on, it is easy to see why people will start to slow down as the shopping goes on. That's where vending machines come in handy. They can offer numerous delicious beverages that can give shoppers what they need to keep going.
Whether someone craves a soda or a refreshing iced tea, a good beverage can make the difference between continuing to shop or going home early. Orsino Vending can stock your shopping mall's vending machines with a wide variety of sodas and refreshing beverages to keep your shoppers happy and spending more time at the mall.
If you're looking to have to right beverages in your vending machines for your patrons, then let Orsino Vending help. For more information about our beverage vending machines and the selections available, call us today at 201-871-9286!