Nowadays, it's not uncommon to see vending machines selling things other than food and drinks.
This trend can be seen in larger cities across the United States with Tampa Bay, FL and Portland, OR being no exception. Each of these cities are home to successful vending machine companies that sell everything from hand-made jewelry to used books and even Dolly Parton pins.
Although we all love the convenience of being able to grab a snack or a drink out of a state-of-the-art vending machine, this is a fun twist that only continues to grow in popularity.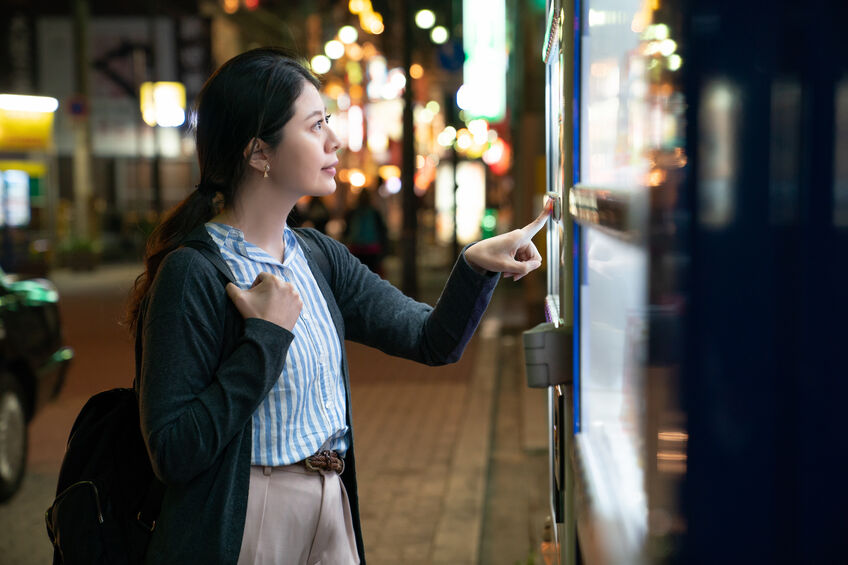 Tampa Bay, FL vending company offering hand-made jewelry
One of the more interesting vending machine companies we've seen recently is Lucid Vending. With vending machines throughout Tampa Bay and the St. Petersburg areas of Florida, they offer locals everything from gourmet dog treats to hand-made jewelry made from recycled materials. The jewelry is made by one of the co-founders of the company!
Their business began by refurbishing older vending machines from the 1980s and 90s and they continue to grow their brand with further selections that include art prints, greeting cards and even smaller musical instruments.
Mystery bags at vending machines in Portland, OR
Similarly, Magic Box PDX is a vending machine company in Portland, OR that offers an eclectic assortment of goods that includes everything from used books, vintage magazines, crystal growing kits and their popular "mystery bags". Another of their more popular items that have been flying out of their machines are their Dolly Parton pins.
With 13 vending machines and showing no signs of slowing down, we look forward to seeing the continued growth of this vending machine company.
While we certainly love these unique vending machines, our team at Orsino Vending understands the need for traditional vending machines as well.
That is why we offer vending machines, and all of the drinks and snacks to fill them, to companies throughout Englewood, New Jersey and the surrounding areas. Whether you operate an office building, car dealership, recreation center, warehouse or anything in between, we will be happy to handle all your vending machine needs. Give us a call at (201) 871-9286 to learn more.