If you have a vending machine at your place of business and want to have it stocked with a variety of healthy and delicious drinks for employees and customers, we suggest offering things such as coffee, bottled water and sports drinks.
These will ensure everyone is happy, healthy and hydrated no matter the time of day. To purchase these drink options for your vending machine, be sure to reach out to an experienced vending machine company to discuss your needs, your employees and customers will be happy you did!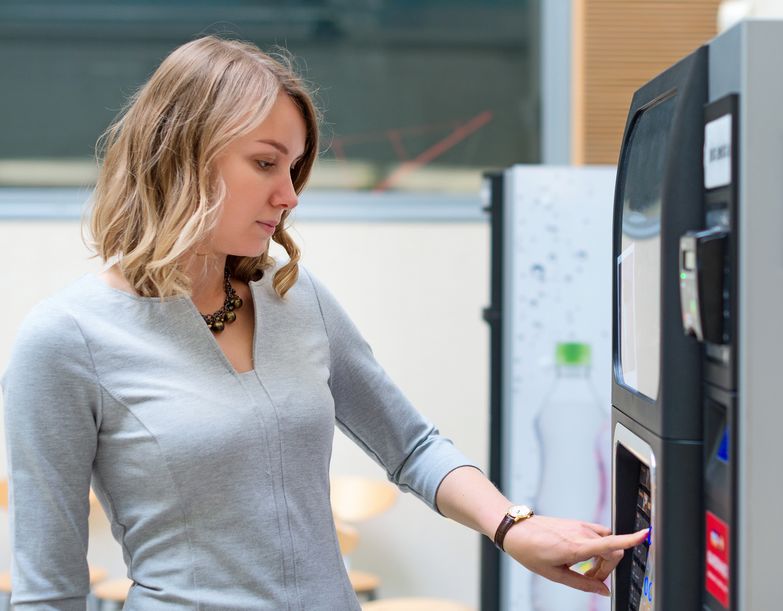 Coffee to get employees through the day
Nothing kicks an employees' productivity into high gear like a morning cup of coffee. Make sure that your vending machine is stocked with delicious coffee to get them through the early morning or when they need a pick me up in the afternoon.
Coffee is also great for vending machines where you may have customers in a waiting room, at a rest stop and more.
Coffee will not only keep employees and customers alert, but it has been shown to have several health benefits.
Espresso for those who need some spring in their step
Having espresso in your vending machine is great for caffeine lovers who need an extra kick in the morning, want to be alert for a big meeting or anything in between.
Espresso is ideal for those who may not have time to drink several cups of coffee throughout the day, and it has been shown to have several health benefits including the improvement of long-term memory, digestion, mood and more.
Bottled water for those who take hydration seriously
We all know that water is great for our bodies, but for many Americans, they do not get enough of it. One of the best ways to combat this is by having bottled water available in vending machines.
Whether your workers enjoy bottled water with their lunch, you want proper hydration in the workplace or a customer wants to purchase one on a hot summer day, it's a great idea to have water in your vending machine.
Sports drinks packed with vitamins & electrolytes
Although some believe sports drinks aren't the healthiest option, they are actually a great alternative to other drinks like soda.
Many sports drinks are packed with vitamins and electrolytes and they often don't come close to the sugar content of their soda counterparts.
No matter where you have a vending machine, it's beneficial to add these drinks to it. When you are looking for a trusted vending machine company to work with in Englewood, NJ, we ask that you call on us at Orsino Vending.
For over 20 years, we have provided our clients with all of the healthy and delicious drinks they require for their machines. Call us today at (201) 871-9286 to get started.