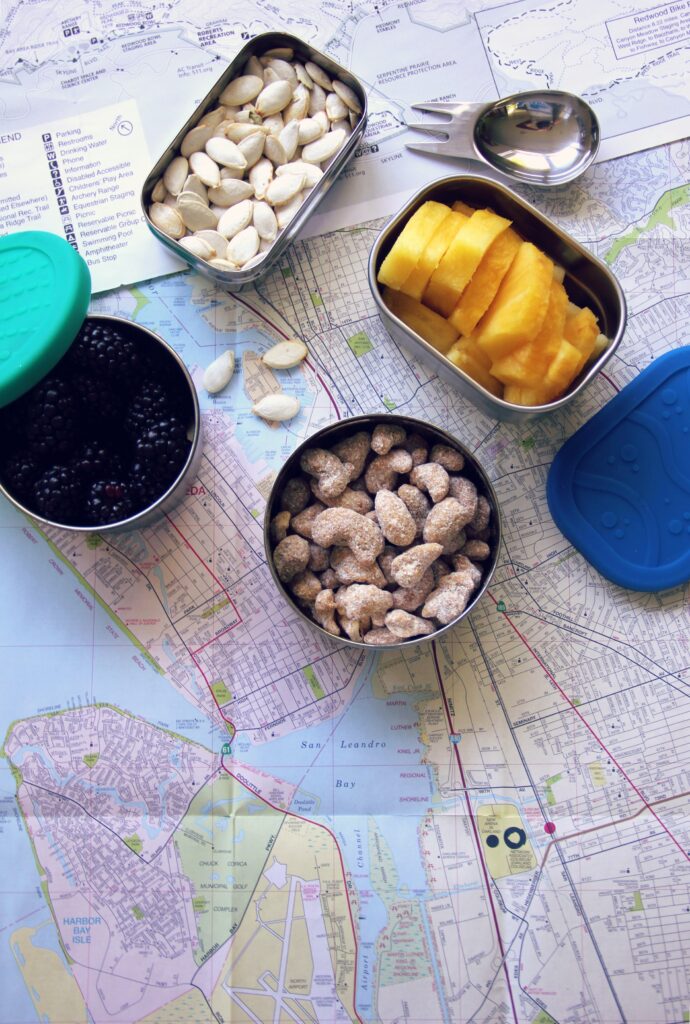 Whether you live an active lifestyle or always feel like you're running between meetings, you're going to need to fuel your body throughout the day with healthy, nutritious snacks. When you're constantly on the go, it's not always easy to find healthy snack options. That's when you run to your nearest vending machine!
To help prepare you for your next busy day, here is a list of healthy snack options you can eat on the go:
Jerky
If you're looking for a high-protein snack, jerky is a great option! Whether it's beef, chicken, or turkey, they all come in a portable vacuum-packed package that won't take up a lot of space in your bag. Just make sure you always read the label. Some companies will add extra sugar and sodium to their products to enhance the taste.
Mixed Nuts
A portion of healthy mixed nuts is one of the best snacks that you can have. It's protein-packed, and once opened, will last for weeks. Nuts are a heart-healthy snack option that is filled with unsaturated fatty acids and other nutrients.
Cheese Popcorn
Although it may not sound like the healthiest snack, air-popped popcorn covered in parmesan cheese is a lot healthier of an option than movie-theater butter-flavored popcorn. Also, popcorn is a great source of fiber, and it's low in calories! If you have a cheesy craving, grab a bag of popcorn instead of chips.
Whole Grain Protein Bars
Protein bars are a great, convenient way to add carbs, protein, vitamins, and minerals to your diet. If you have an extra busy day, a healthy protein bar can help curb your appetite. They're also great to consume before or after a workout.
When you're choosing a protein bar, try looking for one that's whole grain. Typically, whole grain bars are lower in sugar and contain more protein than carbohydrates!
Find A Health Option in Your Vending Machine
At Orsino Vending, we offer vending machine options that make it easier for you to eat healthy throughout the day. We've been proudly serving New Jersey residents for over 20 years, offering nutritious snacks and beverages.
Plus, we'll even set up a vending machine at your location for free! Give us a call at (201) 871-9286 or contact us online today to learn more.