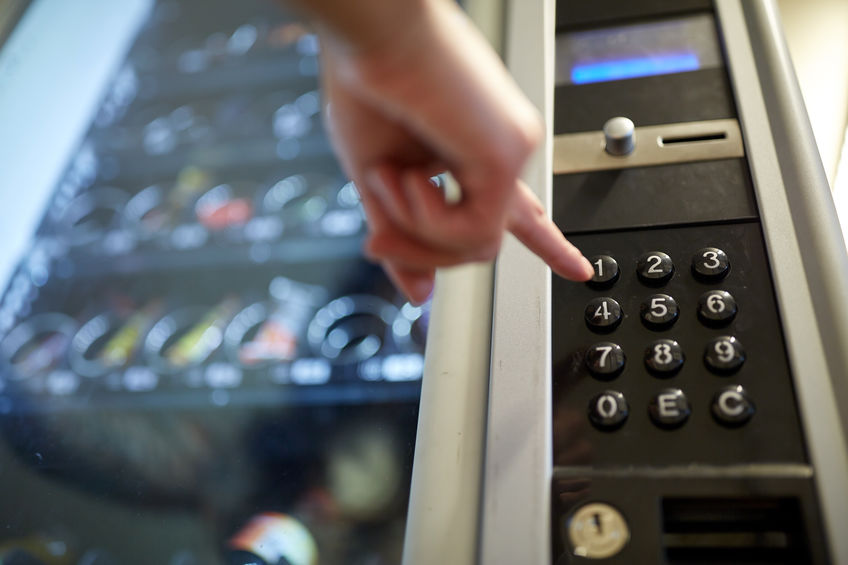 If you own or operate a car dealership and are looking for a way to make customers and employees happy, consider adding a vending machine.
These machines will keep your potential customers satisfied while they are browsing for a new vehicle, will give your employees more energy to make their sales quotas and more.
No matter what the reasoning may be, there is really no downside to adding a vending machine to your car dealership today.
They'll keep potential customers satisfied
When you're trying to make a sale, it's always a good idea to keep your potential customers happy. One of the best ways to do this is by offering a snack while they browse vehicles or go over financial details.
With a vending machine inside your car dealership, you will have the luxury of offering a variety of snacks and drinks to customers that can ultimately help make a sale.
While you may not think it, making a few dollars investment in a soda or candy bar for a client can go a long way to getting a customer for life.
Your employees will have more energy
Another benefit of adding a vending machine to your car dealership is for the increase in productivity you will see among your employees.
Whether they are grabbing a granola bar for some healthy carbohydrates to get them through the day or a coffee for an extra energy boost, a vending machine will give them the energy they need to initiate contact with a customer, negotiate and make a sale on a vehicle.
There's nothing worse than having sluggish car salesmen once the afternoon roles around; avoid this by investing in a vending machine at your dealership.
You'll have a more successful business
As you can see from the above examples, adding a vending machine at your dealership can go a long way to increase car sales and your bottom line. After all, isn't that the whole point of owning a dealership?
When you want to get the most out of your business, take the time to reach out to an experienced vending machine company that will be able to supply you with a new machine(s), keep your machines stocked, and have them running as they should for years to come.
If you own a car dealership in Englewood, NJ or the surrounding areas of the state, we ask that you reach out to our team at Orsino Vending.
For over 20 years we've offered full-service snack and drink vending machines for our valued commercial clients. No matter the number of machines your dealership requires, we will be there to handle all your needs. Give us a call today at (201) 871-9286 to get started!